Affiliate plugin for Woocommerce
If you use the Woocommerce e-commerce platform for your business, then connecting AffilBox will be a breeze.
How to do it
Before deploying the codes, create a subdomain for your commission program.
This will give you both a tracking and conversion code in the shape of your domain, and you will have a higher order tracking success rate.
Download the plugin from here.
Save it to your computer.
Go to WordPress
Open the WordPress administration interface. In the left menu, select Plugins – Install plugins. Click Upload File and upload the plugin you downloaded and saved to your computer.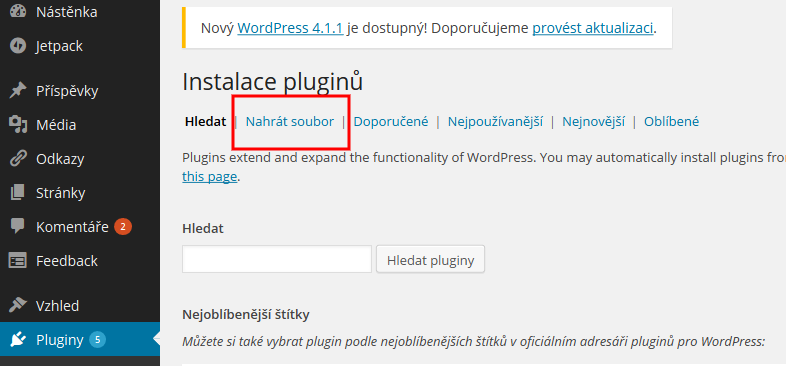 Once the plugin is loaded in WordPress, click Activate plugin.
Insert codes
And now the last step is ahead of us – embedding the codes.
You can find the boxes for inserting codes in the left menu – Woocommerce in the AffilBox subfolder.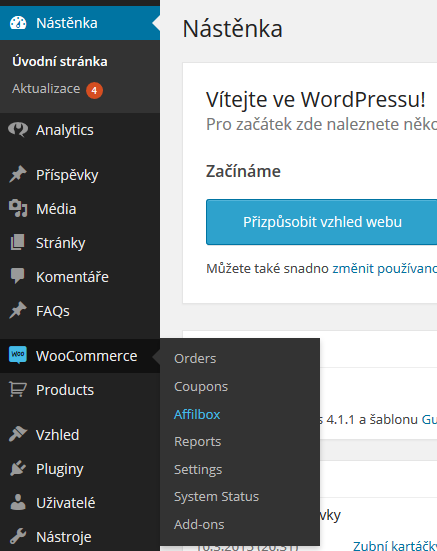 Click on this item and you will see two boxes to insert the codes.
Both codes can be found in AffilBox – click Advertising Campaigns in the left menu and find the advertising campaign you are linking to.
In the campaign details, click on the Codes tab:
Save it all
Copy and paste the codes, save and you're done!
If you have any questions, contact us, we'll be happy to help!